Home

W I T A M Y / W E L C O M E
Serdecznie witamy na stronie internetowej parafii pod wezwaniem Świętej Trójcy, Polskiego Narodowego Katolickiego Kościoła w Kanadzie.
Zapewne różnimy się od siebie, ale przyświęca nam jeden i ten sam cel, którym jest nasze zbawienie! Spotykamy się w czasie sprawowania liturgii, ale i także po niej w naszej sali parafialnej, aby dzielić się radością wiary i przebywania ze sobą. Każdy w naszej wspólnocie jest mile widziany, każdy wnosi do niej swoje bogactwo.
Teraz mamy okazję, by spotkać się również z Tobą indywidualnie w tym wirtualnym świecie.
Jeśli jesteś członkiem naszej parafii,  to  pamiętaj,  że  dzięki  Tobie  jest  ona  bogatsza!  
Jeżeli  zaś  jesteś  Gościem, to miej świadomość, że jesteś mile widziany i że chcemy się z Tobą podzielić tym, co przeżywamy.
 SERDECZNIE WITAMY I ZAPRASZAMY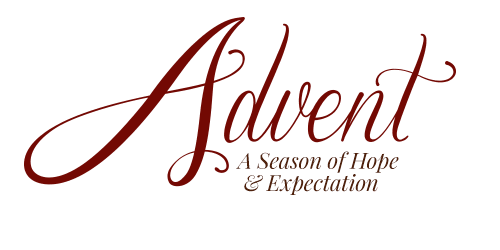 Advent – it means a fresh beginning. A new day. A deeply cherished hope has finally arrived. Something – or someone – has come, and everything is different now, and better.
Advent is the word the Church has used for centuries to describe the coming of JESUS, the one who changes everything. Many churches welcome Christ's arrival by lighting four candles. He is the greatest gift – the giver of all good things: the one who comes to us and never leaves us.
 Nevertheless, there will be no more gloom for those who were in distress. In the past he humbled the land of Zebulun and the land of Naphtali, but in the future he will honor Galilee of the nations, by the Way of the Sea, beyond the Jordan—
2 The people walking in darkness
    have seen a great light;
on those living in the land of deep darkness
    a light has dawned.
3 You have enlarged the nation
    and increased their joy;
they rejoice before you
    as people rejoice at the harvest,
as warriors rejoice
    when dividing the plunder.
4 For as in the day of Midian's defeat,
    you have shattered
the yoke that burdens them,
    the bar across their shoulders,
    the rod of their oppressor.
5 Every warrior's boot used in battle
    and every garment rolled in blood
will be destined for burning,
    will be fuel for the fire.
6 For to us a child is born,
    to us a son is given,
    and the government will be on his shoulders.
And he will be called
    Wonderful Counselor, Mighty God,
    Everlasting Father, Prince of Peace.
7 Of the greatness of his government and peace
    there will be no end.
He will reign on David's throne
    and over his kingdom,
establishing and upholding it
    with justice and righteousness
    from that time on and forever.
The zeal of the Lord Almighty
    will accomplish this.
Parafia św. Trójcy
880 Barton Street East
Hamilton Ontario
L8L 3B7
Phone: 905-549-0470
Fax: 289-919-0720